Smooth luxury to enhance the Hanse® mattress with the Hanse®-Topper for the ultimate fluffy sleep experience - sleeping like on clouds is the hallmark of luxury hotels, and this Topper conveys precisely this feeling of luxury.
7cm topper with pressure relieving filling
100% cotton cambric with nylon inner layer, double stitched edges
Bordered baffled box design, 233 thread count
Sleep like on clouds - this topper will surround you with luxury
Filled with small white duck feathers (95%) and white duck down (5%) - pleasantly cool sleep feeling
The soul of all luxurious hotel beds - soft fleece for the absolute luxury sleep
US$294.00
instead of
US$367.00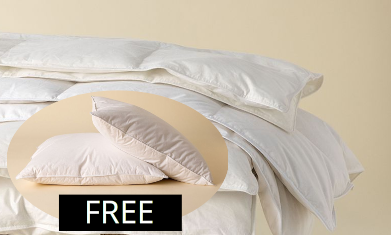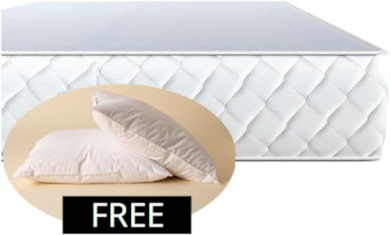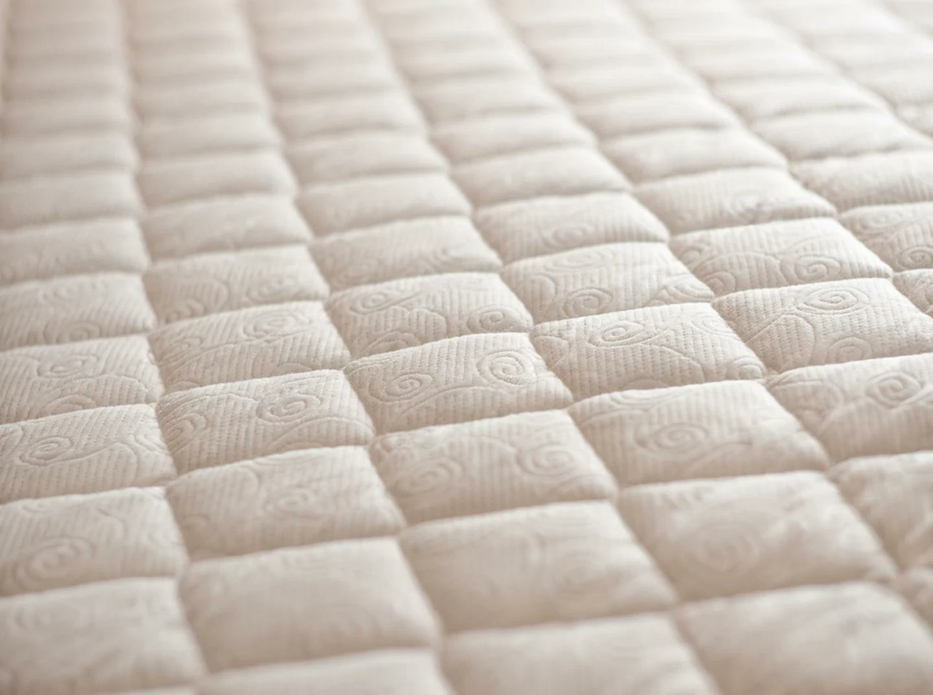 The topper
The Richard Behr & Co. Natural Mattress Topper
Extraordinary luxury for your bed: The RICHARD BEHR & CO. Topper with natural filling and a generous 7cm product height. The outer bridge ensures fluffy luxury right up to the edge. The topper with down provides ideal pressure relief. The perfect mix of feathers and down offers optimal body adaptation. Lush 1350 grams per square meter ensure comfortable lying. Originally developed for the luxury brands Fairmont and Mandarin Oriental, this product is the epitome of luxury in hotel beds.
Experience luxury vacation at home now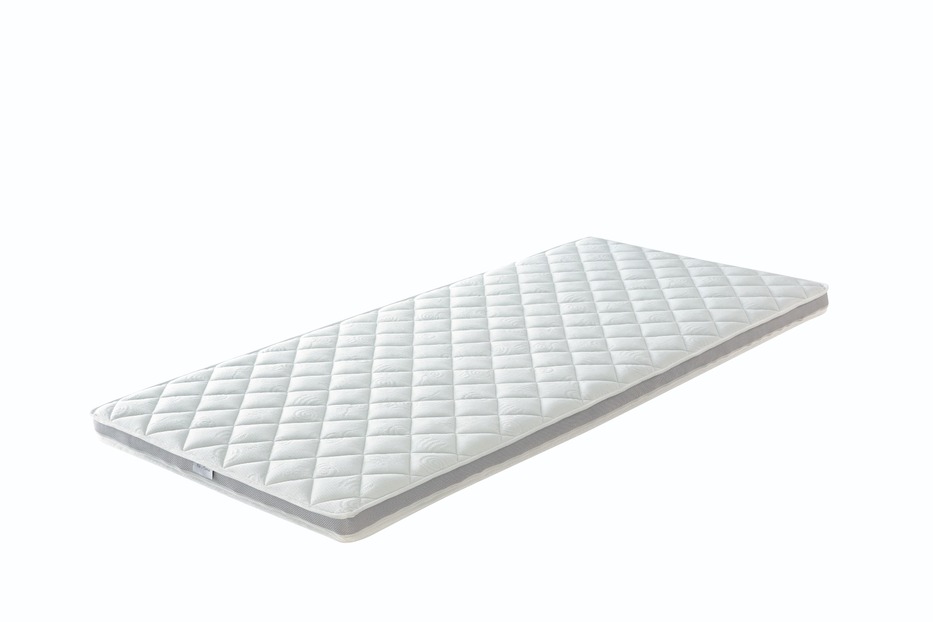 The topper
Why a Topper?
Mattress toppers are still relatively new in Germany. In the Anglo-Saxon world, they are an important part of every bed. Toppers offer fluffy luxury for your sleep. Refine your bed with the RICHARD BEHR & CO. Natural Mattress Topper.
Enjoy luxury vacation at home now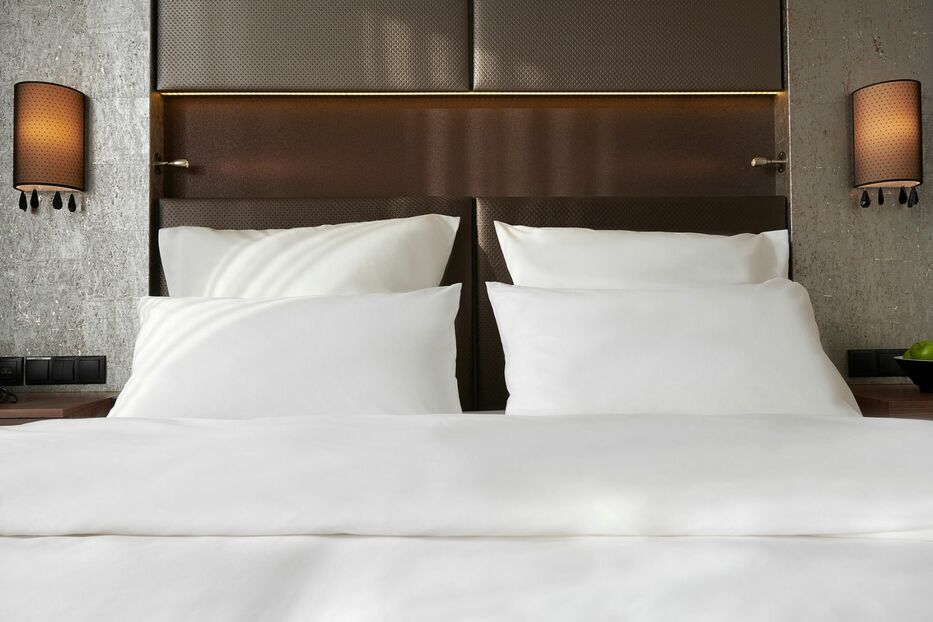 RICHARD BEHR & CO.
Royal luxury for your home
Richard Behr & Co. offers you absolute luxury. Richard Behr & Co. equips the top luxury hotels in the world. Here you can experience bedding that we sell to royalty. Experience natural bedding and the finest thread counts. Treat yourself to absolute luxury.
Experience luxury vacation at home now
Service and quality as in a 5 star hotel.
We want you to be happy. Outstanding Sleep is more than a perfect product. We offer first class service.
Delivery
14-day right of return, for mattresses 30 days
Manufacturing
Engineered with passion in Germany, made with power in the USA, or with adherence to strict international social standards with our long-term international partners.
Warranty
2 years manufacturing quality guarantee
The modern way to enhance sleep
A little luxury is a must: The Hanse®-Topper with natural filling and a generous 7cm product height. It has an outer web and thus provides fluffy luxury right to the edge. It provides ideal pressure relief and a comfortable fit. The HR foam side provides the ultimate soft lying sensation. And especially for allergy sufferers: all materials are Oekotex 100 certified, free of harmful substances and with antibacterial equipment for special protection during the particularly sensitive relaxation at night. Plus the perfect mixture of feathers and down, hygienically pure according to DIN EN 12935, with a generous 1350 grams per square metre, for ideal pressure relief and body adaptation.
Why the TOPPER?
Mattress toppers are still relatively new, and have been an important part of every bed in the Anglo-Saxon world for 20 years. Today, mattress toppers continue to offer this fluffy luxury, and those who have come to appreciate them will not want to miss them afterwards. The natural topper from Hanse® is equipped with additional functions: the outer and inner webs ensure that the filling is evenly distributed all the way to the edge, and nothing slips here, unlike with the traditional duvet. Originally developed for the absolute luxury brands Fairmont and Mandarin Oriental, this product is the epitome of luxury in hotel beds. In addition, the additional height of 7cm is a comfort feature that makes it easier to get in and out of the bed.
Why the BASIC?
An absolute innovation from Hanse®: You can place the topper on the mattress like a booster seat. Competitive athletes, back convalescents, senior citizens and simply lifestyle-conscious luxury lovers will quickly appreciate the 7cm higher entry height: Comfortable and safe from bullets - you can't get in and out more confidently. In addition, the feeling of lying on top of the clouds is exactly what luxury hotels are all about. That gentle little bit more than what you can do in life. Create your luxury island at home. Manufactured under continuous quality control, the Business Social Compliance Initiative BSCI and Business Environmental Performance Initiative BEPI.
Our best-selling special equipment
The Topper offers ideal pressure relief for optimum sleeping comfort. The mattress Hanse 1000 comes with the Topper to a total height of 37cm - absolutely worthy of the luxury hotel class.
Both products - the Topper and Hanse 1000 - complement each other perfectly for the absolute, super fluffy luxury hotel feeling: A product as if from one source. Washable up to 60 °C. With Oekotex and NOMITE certified filling, ideal for people allergic to house dust.
Details
core
100% cotton
reference
100% cotton
Detachable textile frame
yes
Care instructions
washability
cover machine washable up to 60 °C
Material
material composition
cover quality 233 thread count, 100% cotton with double seam, colour: white
Filling
quality filling
95% Feathers 5% Down
Order note
scope of delivery
1 piece
Worth knowing
allergy information
Suitable for persons allergic to house dust: yes, OEKOTEX 100, NOMITE.
Manufacturer
We are the largest manufacturer of naturally filled bedding in Europe - the old telex abbreviation "RIBECO" became our own brand in the late 1970s. Since the 1980s, we have been serving the world's best hotels with our subsidiary Hanse Textilvertrieb, as well as their guests and other private customers.


Right of return
Your happiness is our highest priority. Regrettably, mistakes can happen and you may have received a faulty or defective product, or just ordered the wrong size? To begin the return process, please send us your contact information, order number and reason for return. You will receive return instructions, along with pre-paid postage, within 48 hours. If you have additional questions, please don't hesitate to call us. Please email us at service@hbpshop.com for further instructions.
Dispatch
All orders we receive by 5 pm on working days are sent directly the next day for production, then for packing and the following day for collection by UPS Ground. UPS Ground in turn needs 2-4 working days for delivery. The products should therefore normally arrive between 5 and 10 business days after ordering.