Our featherless pillow with 233 thread count cotton shell for luxury hotels: the 3D high-tech fiber, rolled up into poly beads, offers good support with an incredibly soft feel - in a quality previously unknown for pillows filled with down alternatives, just as you experience them in luxury hotels.
Featherless pillows are known from e.g. Fairmont, Hilton, Six Senses, Hyatt etc.
100 % cotton cambric with down-proof fabric
Hohenstein Institute: "Skin-friendly, allergy-friendly"
Filled with 100% poly fiber balls
Oekotex class 100 for cover AND filling
Featherless products are suitable for house dust allergy sufferers
Direct from the manufacturer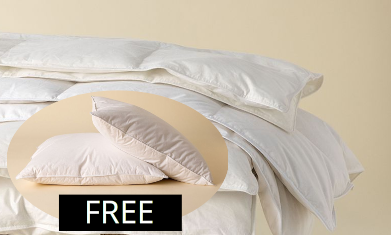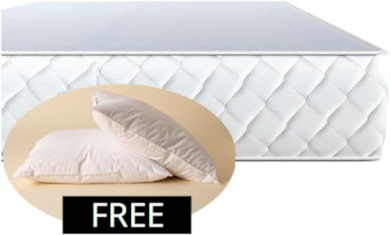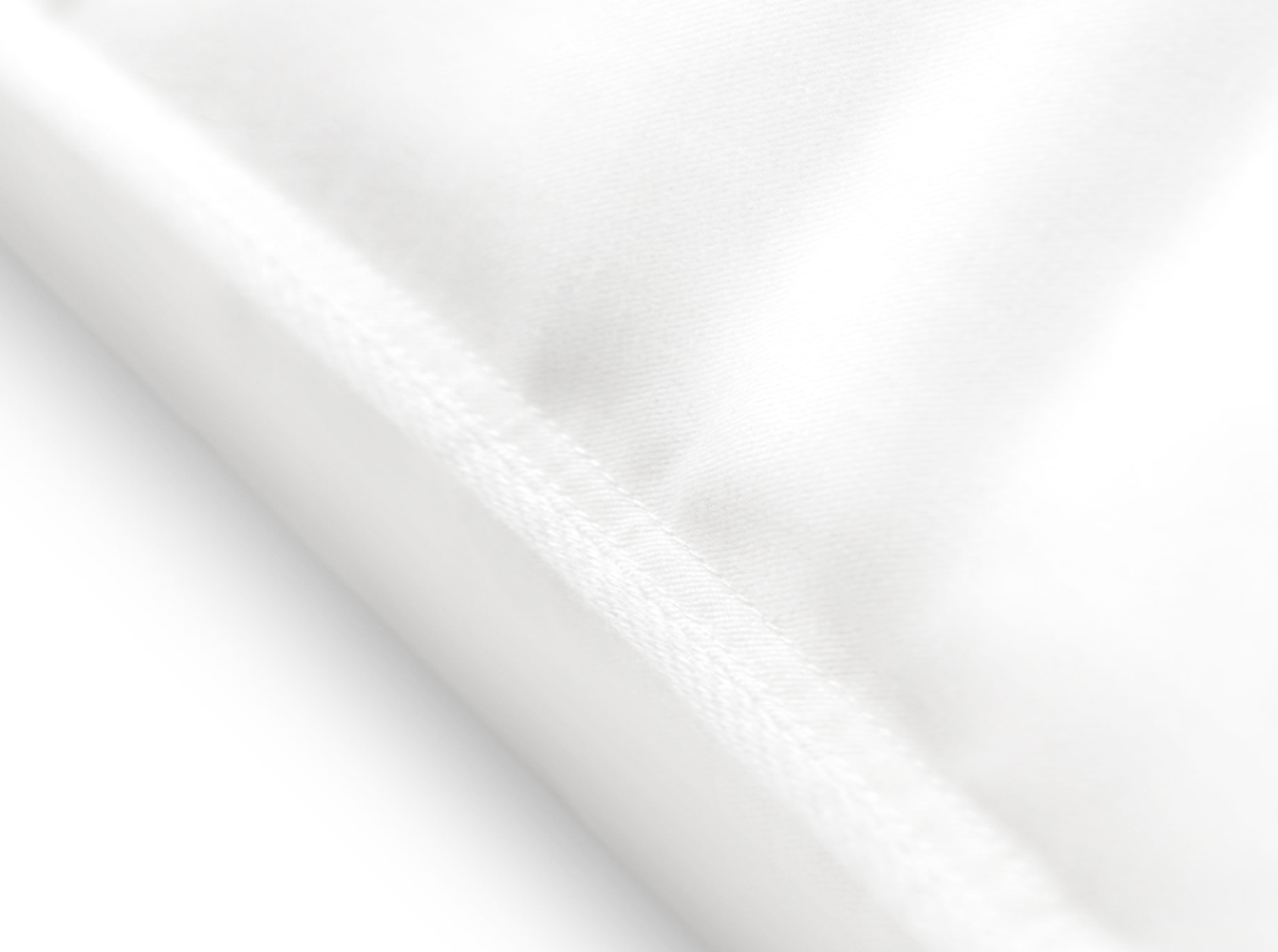 Health
Your pillow is too old. Clean up NOW.
Statistically, your feather pillow is too old. Everyone only buys a new pillow every 7 years. That is 4 years after the recommended exchange date. In the meantime, mites have gathered in your feather pillow. Bacteria put a strain on your immune system while you sleep. A new pillow, perfectly tailored to your needs, ensures a carefree sleep. This creates ideal conditions for a healthy sleep that promotes recovery and rapid regeneration.
Enjoy luxury vacation at home now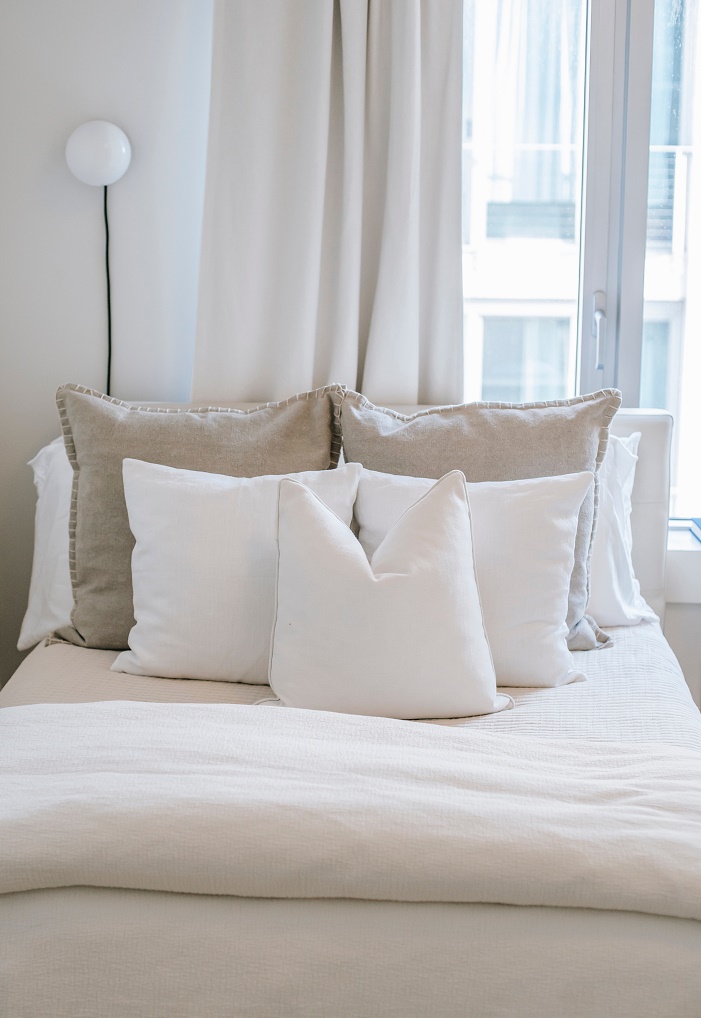 Recreation
What does the right pillow do for your sleep
Wake up heavenly rested. Start the new day 100% fit. Act dynamically, resiliently, successfully. Learn faster, concentrate better. Put away the burden easier. Live healthier, master life more carefree. Sleep relaxed and without pain. Wake up flexible and agile and avoid consequential damage. And on Sunday mornings just lean against the new pillows, enjoy breakfast in bed and relax with a movie or read a book.
Experience luxury vacation at home now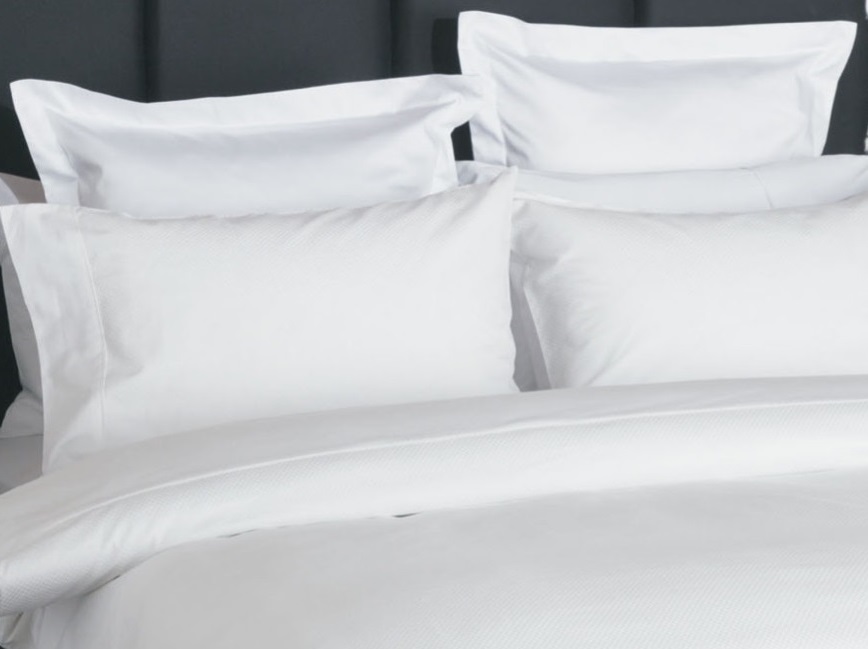 HANSE SELECT
The modern way to ennoble sleep
Hanse Select offers the ideal introduction to luxury. The products are feather-free yet luxurious. Thread counts of up to 300 ensure a smooth feel. Sleep like in a luxury hotel. With products from Hanse Select you can refine your sleep in a modern way.
Enjoy luxury vacation at home now
Service and quality as in a 5 star hotel.
We want you to be happy. Outstanding Sleep is more than a perfect product. We offer first class service.
Delivery
14-day right of return, for mattresses 30 days
Manufacturing
Engineered with passion in Germany, made with power in the USA, or with adherence to strict international social standards with our long-term international partners.
Warranty
2 years manufacturing quality guarantee
Why a new pillow?
Wake up heavenly rested. Start the new day 100% fit. Dynamic, resilient, successful. Learn faster, have better concentration. Easier to cope with stress. Live healthier, master life more easily. Sleep relaxed, without pain. Wake up flexible and agile, avoid consequential damage. And on Sunday mornings you can simply lean against your new pillows like in a luxury hotel, enjoy breakfast in bed and relax with a film or read a book..
THE featherless pillow of luxury hotels
After the expiration of the patents of DuPont, formerly the world's largest fibre manufacturer, Hanse identified in particular a washable 3D high-tech fibre, spun into poly beads, as the ideal filling for high-quality luxury hotel pillows. The down alternative filling has a soft feel while providing ideal, adjustable support for the neck. Brands such as Fairmont, Hilton, Hyatt, Hilton, Swissotel, Andaz or even Rotana, Jumeirah and Hyatt Place - nobody can afford to do without this top-selling luxury hotel pillow nowadays. For lifestyle-oriented luxury connoisseurs as well as allergy sufferers, this pillow is a must - the healthy, clean solution without asceticism.
Your pillow is too old - clean it NOW
Your pillow is too old - at least statistically it is, because only every 7 years every person buys a new pillow. 4 years above the recommended replacement date, mites have accumulated in your pillow. Bacteria strain your immune system even during sleep. A new, pleasantly firm, yet just rightly soft pillow provides exactly the right support for the neck in pleasant, restful and dry warmth, and for carefree sleep. And it creates ideal conditions for your recovery during sleep, for fast regeneration, for coping with life, for the basis of healthy sleep..
Pillow to relax and sleep
Fantastic pillows are the figurehead of every luxury hotel bed. You touch the pillow directly - and all night long. Our best-selling pillows fulfil two functions: The FIRM pillow for leaning against, relaxing and lounging in your bed, at breakfast or coffee, reading, watching TV or browsing the iPad. And the matching MEDIUM or SOFT pillow for sleeping in the most popular hotel sizes Jumbo (20x28in), Queen (20x30in) and King (20x36in) as neck support pillows for sleeping and dreaming.
Details
Core
100% Polyfiber
Bezug
100% Cotton
Removable textile frame
yes
Care instructions
Washability
Cover machine washable up to 60°C/150°F
Material
Material composition
Cover quality 233 thread count 100% cotton with double seam, colour: white
Filling
Quality Filling
100% polyfiber
Down quality
no down
Dimensions & filling weight
20x28in medium 27oz, 20x30in soft 27oz, 20x36 soft 26oz, 20x36in firm 39oz
Ordering note
Scope of delivery
1 St.
Worth knowing
Allergy information
House dust allergy sufferers suitable: yes,Polyfiber
Manufacturer
We are the largest manufacturer of naturally filled bedding in Europe - the old telex abbreviation "RIBECO" became our own brand at the end of the 1970s. Since the 80s we have been serving the world's best hotels with our subsidiary Hanse Textilvertrieb, as well as their guests and other private customers.

Right of return
Your happiness is our highest priority. Regrettably, mistakes can happen and you may have received a faulty or defective product, or just ordered the wrong size? To begin the return process, please send us your contact information, order number and reason for return. You will receive return instructions, along with pre-paid postage, within 48 hours. If you have additional questions, please don't hesitate to call us. Please email us at service@hbpshop.com for further instructions.
Shipping
All orders we receive by 5 pm on working days are sent directly the next day for production, then for packing and the following day for collection by UPS Ground. UPS Ground in turn needs 2-4 working days for delivery. The products should therefore normally arrive between 5 and 10 business days after ordering.