Pure luxury to enhance the spa experience in your own bathroom: Turn your own bathroom into a wellness oasis with towels and bathrobes from the world's luxury hotels.
Double base yarn for high durability
Low 3-4mm pile, high number of picks for dense, fluffy fabric
100% cotton for best absorbency
Confidence in textiles without harmful substances with Oekotex Label
Machine washable up to 90 degrees Celsius
A wonderfully soft fleece in a classic luxury hotel cut
Free shipping within the USA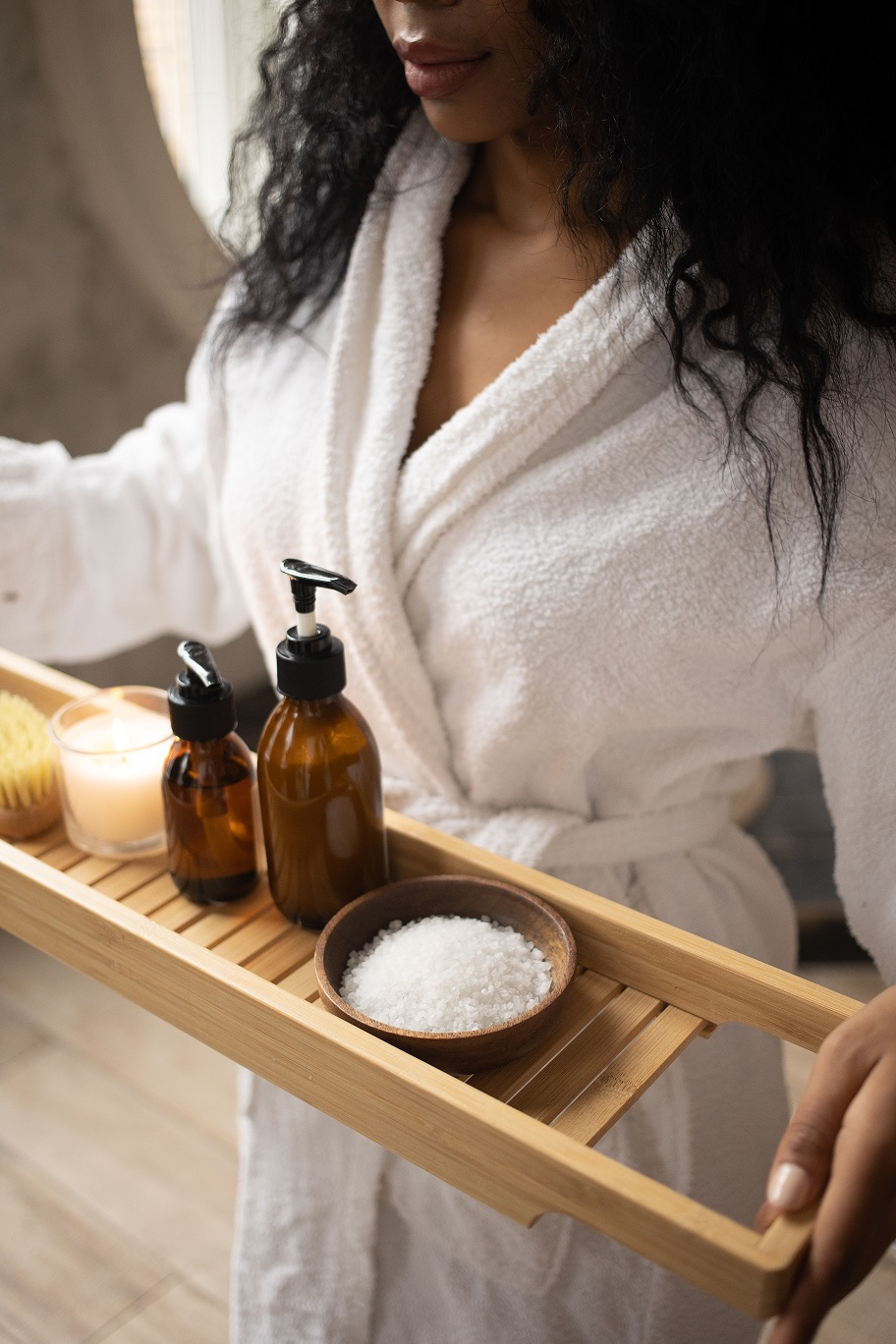 Quality
Why Hanse bathrobes?
Hanse combines double basic yarn with small loops. This creates wonderfully dense, robust and yet fluffy-soft bathrobes. Hanse prefers a weight per unit area of ​​up to 700 grams per square meter. The result is luxurious and finely crafted bathrobes. They underline the superior wellness and spa feeling of the luxury hotels, both in terms of feel and appearance.
Experience luxury vacation at home now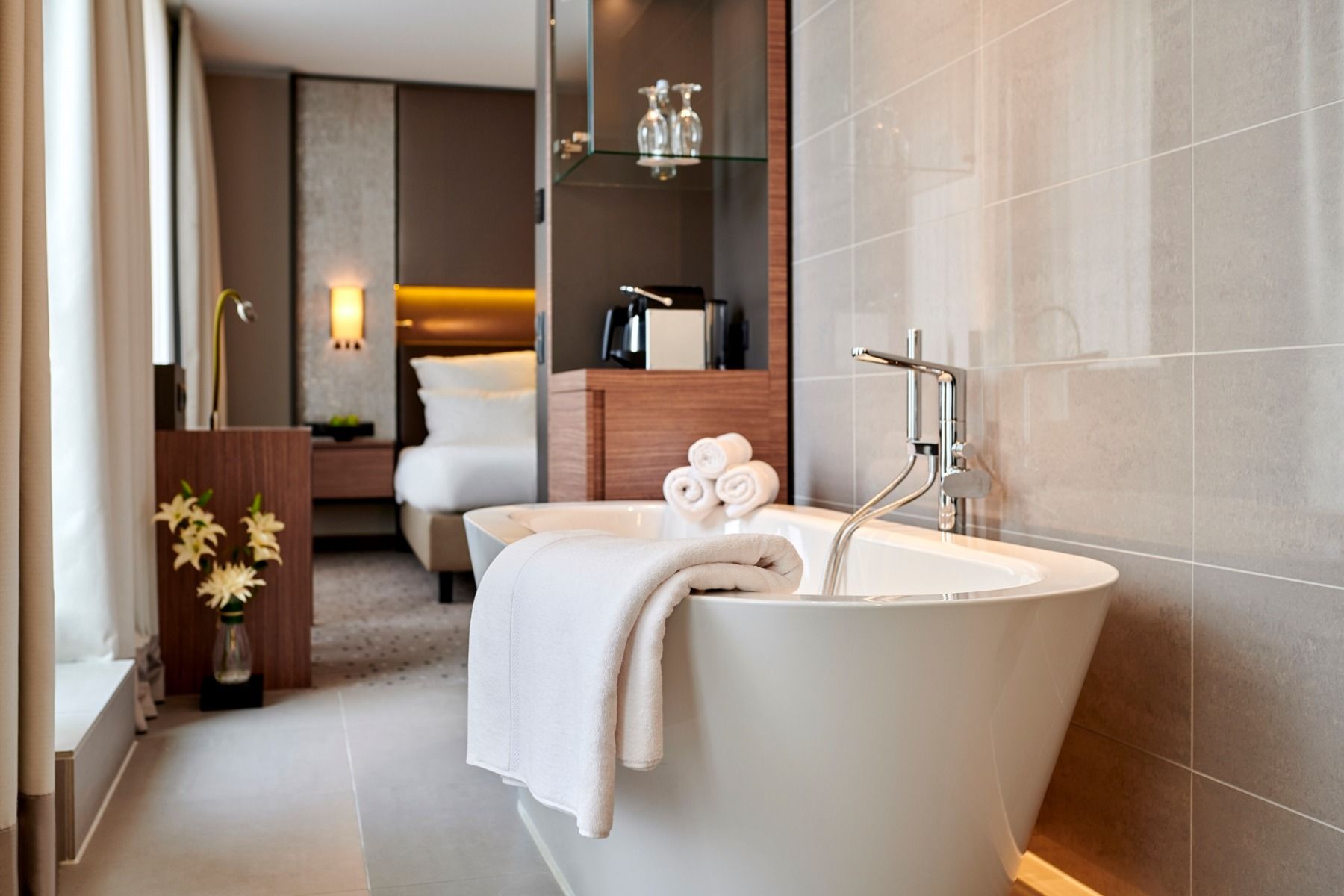 Quality
Hanse quality
Hanse has had a decisive influence on the development of luxury hotel towels in many aspects and details. Hanse bathrobes are so robust and reliable that they can withstand the demanding requirements of the world's best luxury hotels for many washing cycles. You receive a hygiene article with superior security, which has proven itself in millions and millions of luxury hotel nights. Washable up to 90 ° C. With Oekotex it is ideal for those who are allergic to house dust.
Enjoy luxury vacation at home now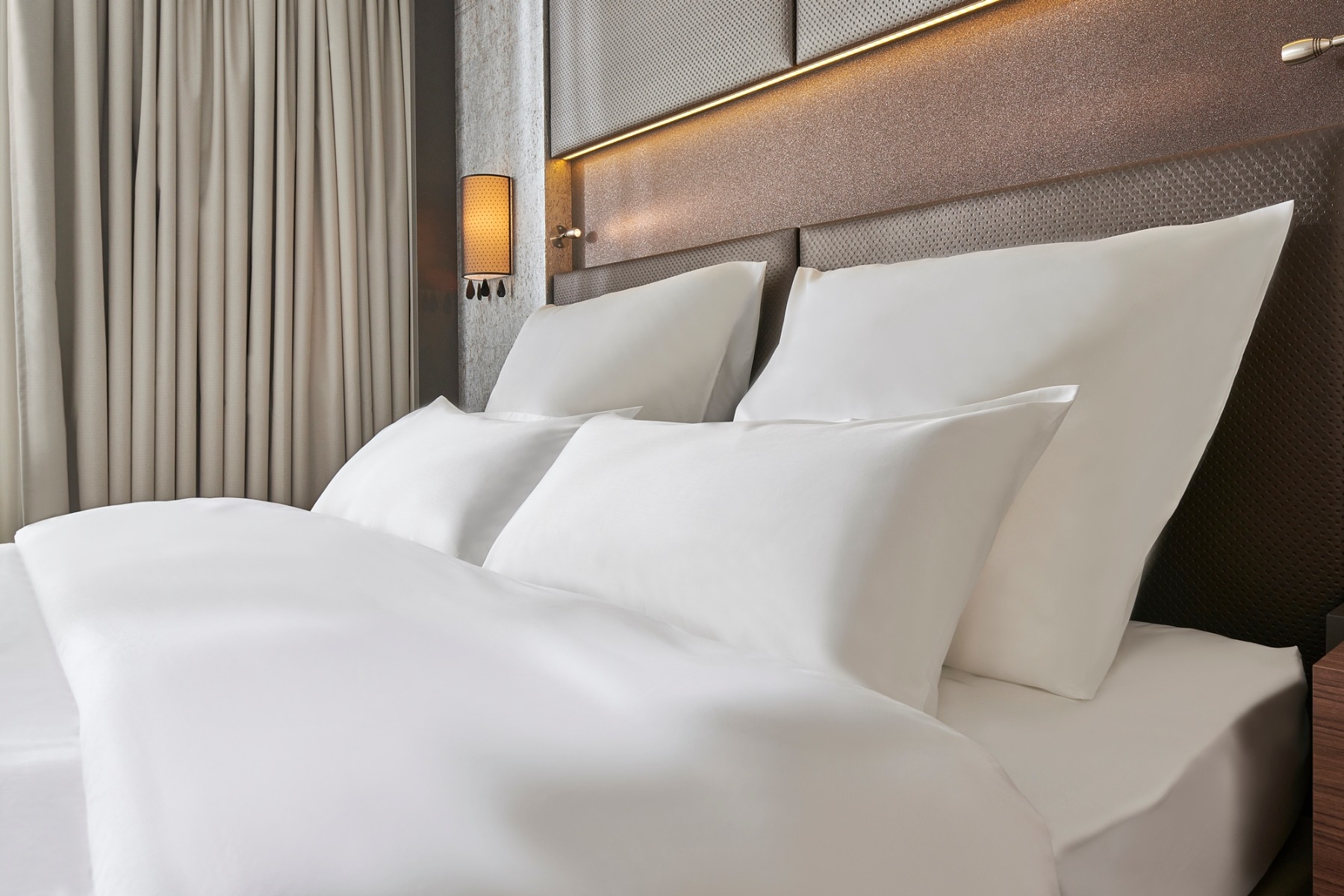 HANSE PREMIUM
Sleep like a luxury vacation
Hanse Premium products let you sleep more luxuriously. The products are feather-free or natural hybrids. Wrap yourself in fine thread counts from 300. Enjoy fine bedding. Sleep like on a luxury vacation. With the products from Hanse Premium.
Experience luxury vacation at home now
Service and quality as in a 5 star hotel.
We want you to be happy. Outstanding Sleep is more than a perfect product. We offer first class service.
Delivery
14-day right of return, for mattresses 30 days
Manufacturing
Engineered with passion in Germany, made with power in the USA, or with adherence to strict international social standards with our long-term international partners.
Warranty
2 years manufacturing quality guarantee
Details
base yarn
100% cotton
surface yarn
100% cotton
Care instructions
washability
machine washable up to 90°C
Material
material composition
100% cotton, colour: white
Worth knowing
sizes
Spa style or waffle cut: L, XL
Order note
scope of delivery
1 piece
Worth knowing
allergy information
suitable for people allergic to house dust: yes
Manufacturer
We are the largest manufacturer of naturally filled bedding in Europe - the old telex abbreviation "RIBECO" became our own brand in the late 1970s. Since the 1980s, we have been serving the world's best hotels with our subsidiary Hanse Textilvertrieb, as well as their guests and other private customers.


Right of return
Your happiness is our highest priority. Regrettably, given the personal/sanitary nature of these products, we cannot offer a refund or exchange once the product has been shipped unless the product is faulty or defective. Once any bedding leaves our facility we cannot restock/resell the item. Because of the nature of this product, we can accept returns for damaged or defective goods only. These returns must be made within 7 days of your receipt of the product. If you feel you have received a faulty or defective product, please email us at service@hbpshop.com for further instructions.
Dispatch
All orders we receive by 5 pm on working days are sent directly the next day for production, then for packing and the following day for collection by UPS Ground. UPS Ground in turn needs 2-4 working days for delivery. The products should therefore normally arrive between 5 and 10 business days after ordering.